Experience outdoor advertising with Mobile Media!
"It looks so good and turns people's heads…We use it year 'round…Mobile Media's employees bend over backwards to satisfy WQFM and the price is very reasonable for what you get."

- Kris Foate, General Manager, WQFM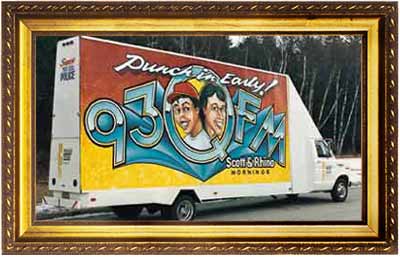 "Mobile Media allows us to take the message directly to the consumer instead of hoping the consumer comes to the message."

- Conley Pihos, McDonald's Restaurants
"The public actually made it a point to tell me what brought them to the event. Numerous times, I heard 'It was a result of a moving poster, sometimes parked, but mostly on the move.' I was able to make direct contact with the public by handing out brochures at sites the mobile billboard stopped. I covered the city with my message in one day. I was advertising with a media with no competitors. It was cost-effective, based on the number of people who attended each event. I got to select the billboard items and routes that were used, always using locations with the largest crowds."

- Ed Enhalt, VP Promotions &Special Events, Hastings-Doyle & Co.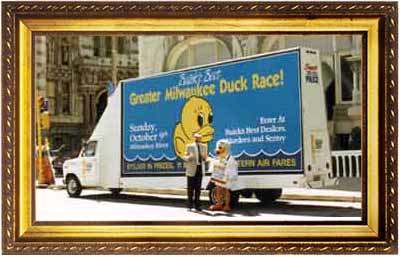 "Mobile Media gave us the visibility that we wanted in Chicago, on the freeways and places like Wrigley Field. The Mobile Billboard is so eye-catching. It really caught people's attention."

- Thomas O'Reilly, Media Director, R.L. Meyer Advertising